Time to meet?
Are you ready to develop vision, strategy and concepts in a new way? Road maps that people actually understand?
Disruptive solutions require new ways of working.
We are a highly specialized company in Stockholm, Sweden, with a growing number of international assignments. Feel free to contact us on any thoughts of working visually to increase the quality of your business.
Welcome!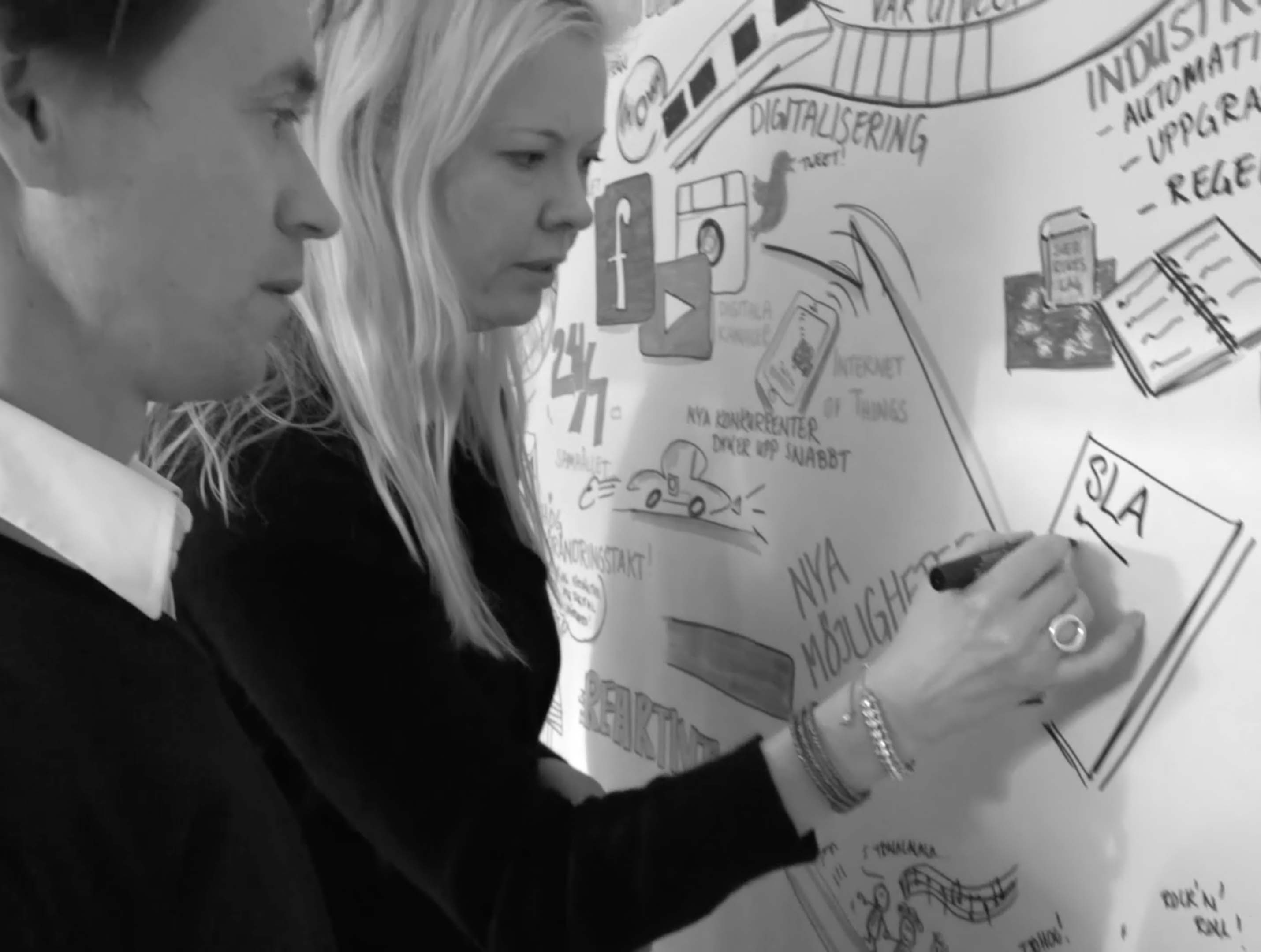 Image Driven Change
Image Driven Change is a method for development of strategies, change and innovation, based on images.
In real-time, the discussion is analyzed, structured and documented in drawn pictures, which provides the basis for further discussion based on the mutually created images that emerge. This way, people can build on each others ideas, solving problems and formulating goals in a new way.
And straight after a meeting based on Image Driven Change, you have visuals to use as a base for whomever you want to communicate with, the board, the employees, your customers – everyone!
Image Driven Change can either be used in a longer change process, a shorter strategy development assignment or a workshop to kick-off the start of a new working year.

START-UP



Formulating where you are today and what you want to accomplish together with us.


APPROACH
Based on the situation and challenges, we will come up with an approach for how to best achieve the goals, that we adjust with you

IMPLEMENTATION



Through the visualizations we provide both the basis for discussions and the structure. People get a common visual language, to help improve quality of discussions and development.


RESULT



The result is documented visually, for example as a map of a developed strategy or a visual road map for the change project.